Alex Daly
The Crowdsourceress

Get Smart, Get Funded,
and Kickstart
Your Next Big Idea
Alex Daly is a remarkably successful crowdfunding expert who has raised over $20 million for her clients' crowdfunding campaigns. She has run every kind of campaign, from a documentary about the country's most adorably weird radio station to some of Kickstarter's biggest campaigns—TLC's new album, Neil Young's audio player, and Joan Didion's documentary.
Recently, the rewards and donation-based crowdfunding industry has generated a staggering $5.5 billion in funding. But the harsh reality is that the majority of crowdfunding campaigns fail.
The Crowdsourceress is the definitive guide for anyone looking to raise money and awareness for a creative endeavor, product, or cause. Alex uses the stories of some of her most successful campaigns as case studies, and teaches you how to:
Get fans and influencers excited about your launch
Create rewards that the crowd will actually want
Build an appealing and powerfully designed campaign
Access proven pitching tactics, press releases, and more to get funded
Produce stellar persuasive videos that tell the right story
Avoid the most common headaches and pitfalls
Turn your successful campaign into a business
Here you'll get tangible tools to run your own crowdfunding campaigns—to fully connect with the crowd, get people to pay attention, and inspire them to act, so you can make your dream business a reality.
Contact
For book-related inquiries, please contact Kristina Fazzalaro at PublicAffairs: Kristina.Fazzalaro@hbgusa.com and Emma Parry at Janklow & Nesbit: eparry@janklow.com
For consulting or speaking inquiries please contact:
hi@vannalexandra.com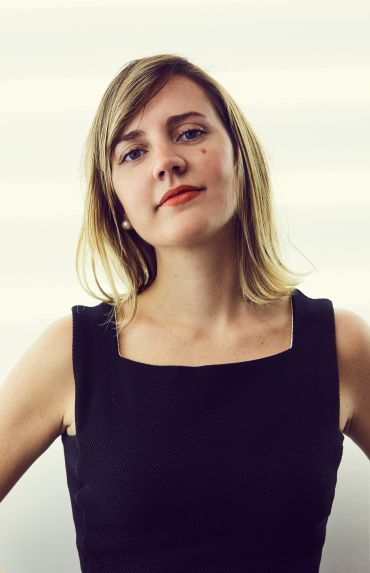 Alex Daly is the founder of Vann Alexandra, a creative services agency that gets projects financed through crowdfunding, and the industry's "Crowdsourceress," a name she received in the press for her expertise in crowdfunding. Her clients include Neil Young, Oscar-winning filmmakers, Pentagram designers, The Lean Startup's Eric Ries, and girl group TLC. Alex has shared her expertise at top film festivals, universities, and organizations. She is in Forbes 30 under 30 Marketing & Advertising class of 2016.
Before transitioning into crowdfunding Alex was a producer and production manager for films that went on to Sundance and Tribeca. And before that she was a factchecker for New York magazine and the WSJ magazine. Alex graduated from Vanderbilt University, where she double majored in Spanish and Philosophy, minored in film, and earned her honors thesis on Existentialism in Contemporary Drug Cinema.
Alex will publish her first book, The Crowdsourceress, with PublicAffairs.
Press
Speaking